C.I.B., SBIS, Euro Sighthound Winner 2018, SECH, DKCH, CPHW-17, Split W-17, CPHJW-16 Amal Hayati Oonah Nadira Al Jameelah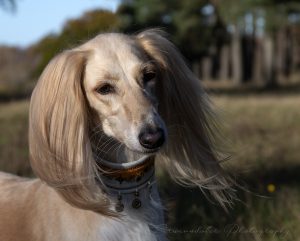 Little Oonah has so far been awarded with: 1 Specialty Best In Show, 5 x CACIB, Group Winner, multiple BOBs and BOSs, multiple CACs.
She was five months old when she came to us from her Belgian breeder in the end of October 2015. During extremely short time she managed to put a spell on us with her puppy manners. Today she is our most vinning dog and we are very proud of all her achievements.
Oonah has a fantastic pedigree full of beautiful dogs of which some are her grand grandfather, the famous Diesel, C.I.B., NORD CH, EE CH, FI CH, LU CH, PL CH, PT CH, US CH, FI W 2005, FI W 2011, PL W 2006, WW 2006, WW 2008, SE W 2006, SE W 2007, SE W 2008, KBH W 2008, KBH W 2009, NO W 2008, NORD W 2008, NORD W 2009, NORD W 2010, SI VCH, EU VW 2010, VWW 2012, SE VW 2012, NORD VW 2011 Amiyat Anakin. Diesel was World Winner twice (2006 and 2008)
We are also very glad in Oonah's beautiful father *Ali* C.I.B., HR CH, DK CH, DE CH (VDH), LU CH, SK CH, DE CH (DWZRV), DE JCH (VDH), DWZRV-Jugend-Champion, LU JCH, SI JCH, SI JW 2012, AT CH, SI CH, SI GR CH, DK W 2012, LS Berlin-Brandenburg 2013, LS BW 2013, VDH Europasieger 2013, DWZRV-Veteranen-Champion, LVS Sachsen 2019, LVS Nord-MV 2019 Ali Darian Jonoob Baad Al Qom.
Health exams done:
Heart examed on: 2022, 2021 and 2018: No signs of DCM or congenital heart failure.
NCL test done 2019-01-24 showed that Oonah is Genetic free (N/N).
Oonah gifted us with these litters: