*Saluki litter summer 2022*
Oonah started with her heat on 14th of April. She was mated on 28th April and we hope that puppies will be born around 30th June. Little ones will be ready to move to their new homes at earliest on 26th August.
You can follow Oonah's pregnancy here.
Father: SE CH, DK CH Lags Latifha Laurian
Mother: C.I.B., DK CH, SE CH, ESH 2018, KBH W 2017, ST W 2017, CPH JW 2016 Amal Hayati Oonah Nadira Al Jameelah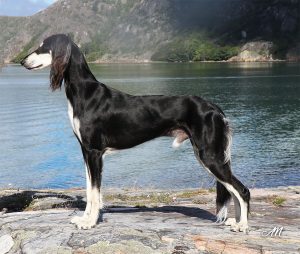 We are very grateful to Anette for letting us do this combination. We believe that Milan has an impressive pedigree with, among others, these famouse dogs:
His grandfather on the father's side is C.I.B., SE CH, NO CH, DK CH, FI CH, LT CH, NORD JW 2015, NO W 2017 Sundown Gossip and Champagne *Adam* and his grandfather on the mother's side is the World Winner 2004, C.I.B., AR CH, BR CH, US CH Anjal Sahara Habib. We also love Milan's father, beautiful SE JW 2017, SE CH, DK CH, SE W 2019, DK W 2019 Zadonas Deluca.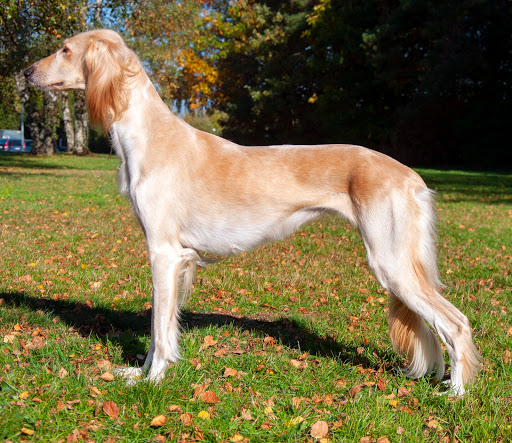 Oonah's pedigree isn't that bad either and in it you can find many beautiful dogs among which a double World Winner, multi champion, multi winner Amiyat Anakin and Oonah's beautiful father, multi champion and multi winner Ali Darian Jonoob Baad Al Qom. To read more about Oonah, please go here.
This will be Oonah's second litter. Puppies from her first litter, after SECH DKCH Soheil Nour Chilion, and which was born in 2019, made us very glad and proud. Three of them became junior show champions despite all restrictions due to covid pandemic. Two are good at racing and one is compeeting in Lure Coursing.