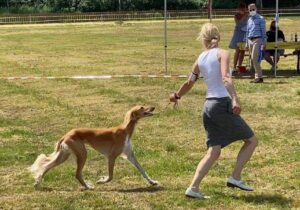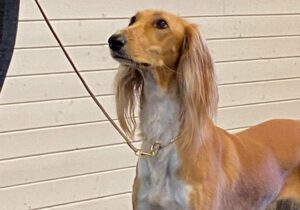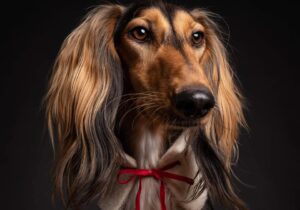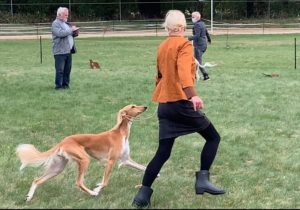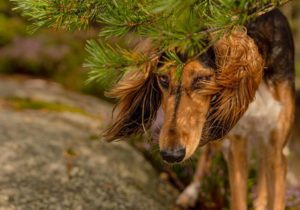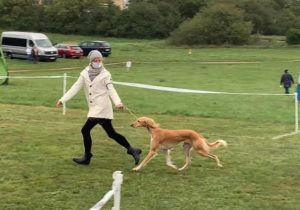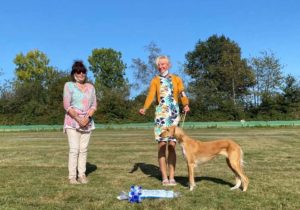 More happy news, this time from Germany: today, at CAC Landstuhl our little Sommarvindens Twinkling Star aka Sari, was beautifully showed by her owner Marion. It was Sari's first show in open class. From there she got EXC 1, BB, CAC and ended with BOS Huge thank you Marion, we are so proud of you and Sari! Huge thanks also…

Happy news from Norway! ✨🥰At the Norwegian Kennel Club's international dog show in Sandefjord – Melsomvik, Nomi (Sommarvindens Star Light) was placed as the Best Bitch 4 with CACIB. Huge congratulations to the owner Janne. Well done! ❤ We are so proud of you and Nomi. Huge thank you to the judge Svein Bjarne Helgesen too. 🙂

Our first saluki litter, our little stars, are turning 2 years today! We are so proud of all ten of them and of their mother Oonah. We are also eternally grateful to little stars' owners for loving and spoiling our sweet babies. Happy birthday dears! We hope you all got extra spoiled today. 🙂 Here below pictures of all ten…

Today is no ordinary day! Today, our queen, Oonah, C.I.B., SBIS, Euro Sighthound Winner 2018, SECH, DKCH, CPHW-17, Split W-17, CPHJW-16 Amal Hayati Oonah Nadira Al Jameelah is turning 6 years! 🎁🥳❤️ Happy birthday my love! ❤️ And many happy birthday wishes to all nine siblings too! ❤️🥳🎁 May you all stay with us for many years to come ❤️

Last year we all (dogs and humans) got very bored with sitting at home and not doing anything. We only went to two dog shows if I remember correctly. One in January in Sweden (before covid-19) and short after, all dog shows in Sweden got cancelled and there was not the one we could go to. I was lucky to…

Kiian's both owners are photographers (as you probably already know) and I always get amazed by beautiful photographs of him. This one is taken by Beate. He looks so adult on it. He and his siblings will turn two years on 28th of May.

Happy birthday David! We all love you very much! May you live a long and happy life with lots of love.

We are so excited. In about one month we will get a new family member. And no it is not a puppy or an adult dog.

Every evening she is dancing in our bed irritating everyone else and if David is not coming to the bed at the same time as we she is waiting for him.