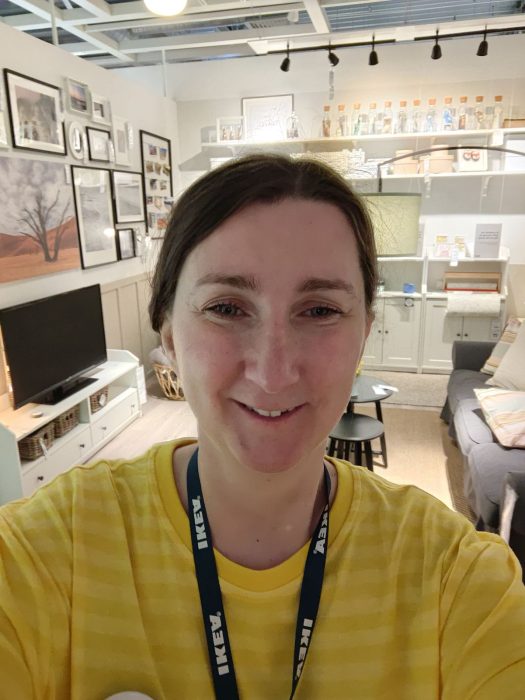 Even if my dogs play a central role in my life not everything is about them. During the workdays I work for IKEA IT. This means that I spend all my work days in front of a computer screens. I am not complaining as I love my job and my colleagues but this is also why the last two days have been so empowering and special for me. Tuesday and Wednesday this week I got the oportunity to leave my laptop at home, to put our uniform on and to work in our store in Helsingborg.
Each year we who work in the office get a chance to spend two days working in the store, together with our colleagues from the business operations. These days are called "Front days". We spend our time in different departments of the store, learning about our business from our colleagues, meeting our customers and at the same time doing the job.
These where my first Front days ever and I have no words that can describe how deeply impressed I am with the work that my fantastic colleagues in the store are doing. Kudos ❤️ to all of them for the great job they are doing but also for taking great care of me during these two days! I am already now longing to meeting all of them next year!