New Swedish and Danish show champion
Let me introduce the brand new Se Uch, Dk Uch, ST W-17, KbhV-17, KbhJV-16 Amal Hayati Oonah Nadira Al Jameelah!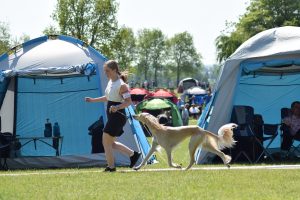 It is with the great joy that I share with you that our Oonah came as the BB1 with the CAC and later also became BOB at the Danish Sighthound club's dog show in Vejen on 10th of June. This was her third CAC in Denmark which means that she gained both Danish and Swedish championship that day.
We are so grateful for her results and would like to thank the judge, breed specialist, Björn Fritz for appreciating our girl so much.