Saluki litter 2022 – journey start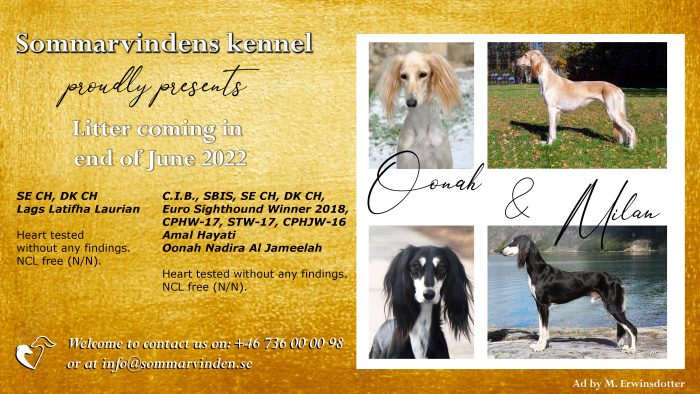 Today Milan's and Oonah's journey started when they met on a beautiful sunny meadow accompanied by humblebees searching for nectar and birds singing in the forest nearby. Their meeting was playful and calm and we could not have wished for a better start of their journey.
You can follow Oonah's pregnancy in this Pregnancy journal.