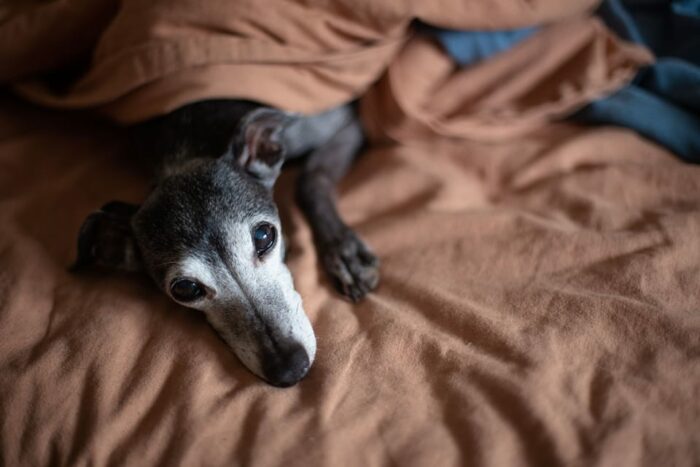 This boy, Sommarvindens Tiziano, is one of my absolute favourites. Everything about him is special. He is the firstborn puppy in our kennel. His mother was Anja, my first Italian greyhound. My shadow for many years that we unfortunately lost in 2020 when she was 14 years old.
Sulan, as Tiziano is called, was pitch black when he was young and now his shiny black colour has been replaced with grey and white. He is 13 years now.
Thank you Fredrik & family for loving and caring for Sulan.